The Charms of Kumano Taisha Shrine
Charms give power from the gods to grant all sorts of wishes. Please take good care of them and always carry them close to you. Seals are a sacred thing given to everyone as proof of their visit to the shrine. After your visit please receive them from the reception center.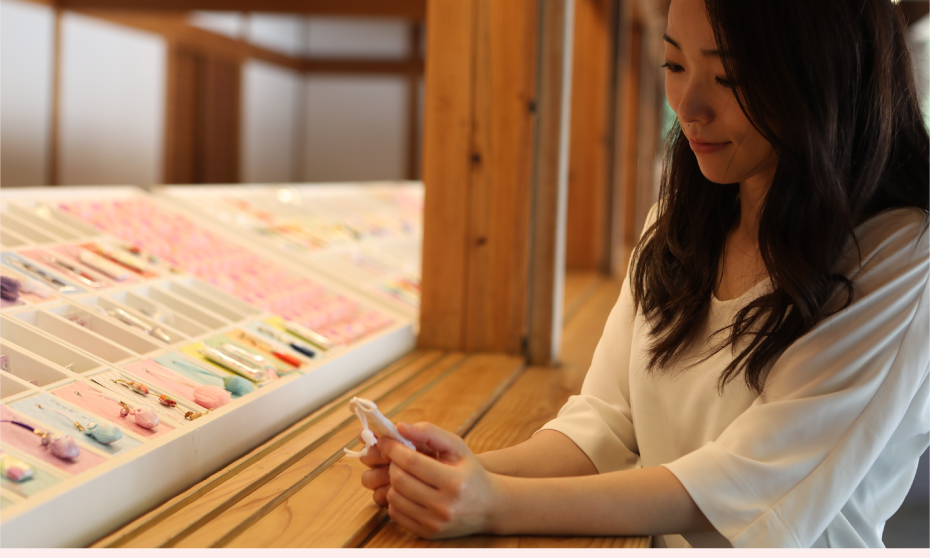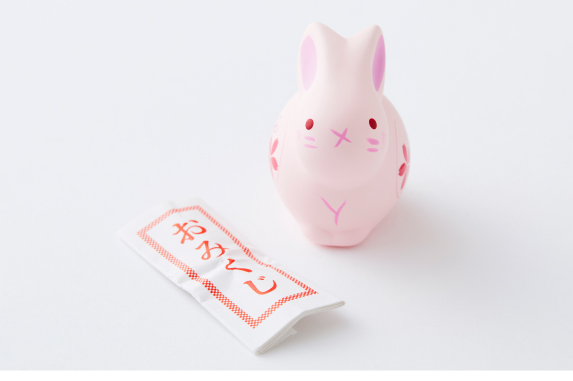 Congratulatory Gift Rabbit
This is an ornament of the three rabbits, each with a different expression. There is a fortune inside.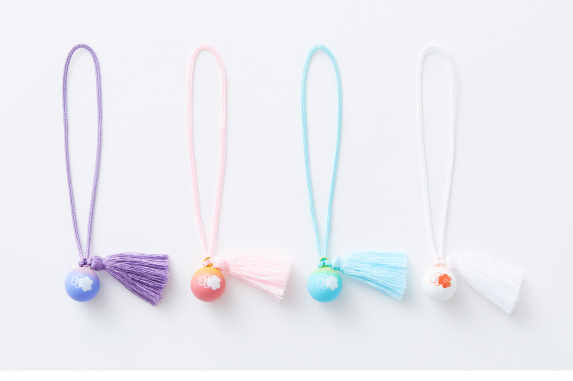 The wind stirs, and for a moment there is a fleeting timbre of sound. When this pretty sound plays, entrust your thoughts to the sound of the wind.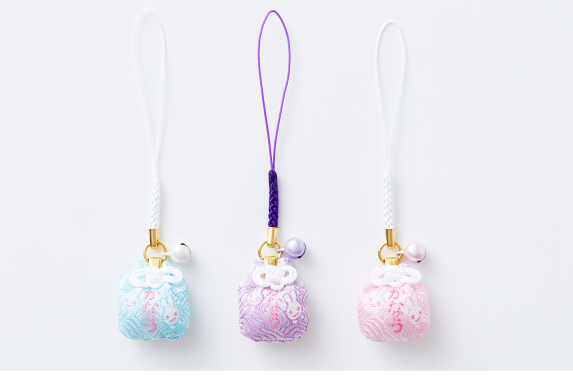 Charms for Granting Wishes
A charm with three rabbits drawn on it. You can choose from three different colors.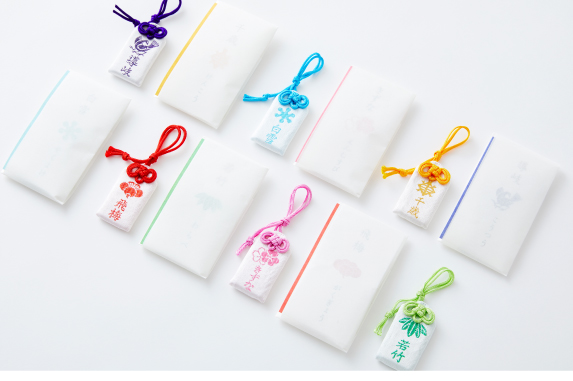 Folded paper orikata charms wrapped in Japanese paper.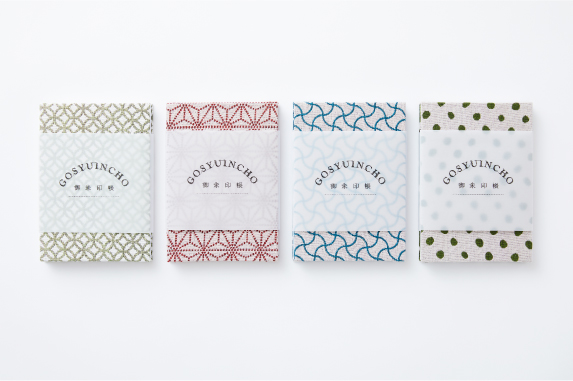 Yonezawa Weave Seal Collection Book
This seal collection book is made in Yonezawa (Yoneori Komon), the northernmost textile production center. We provide four different types of seal collection books.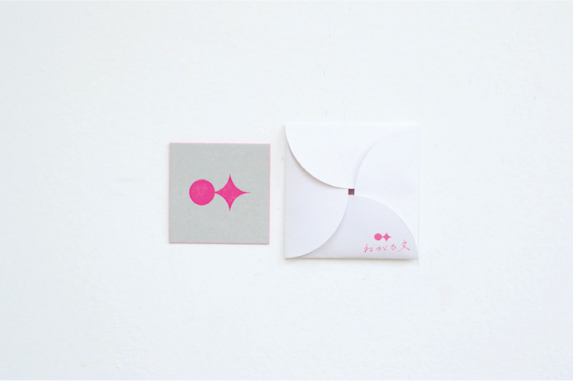 Those looking for a good match can write letters to the three rabbits. Write your honest thoughts.